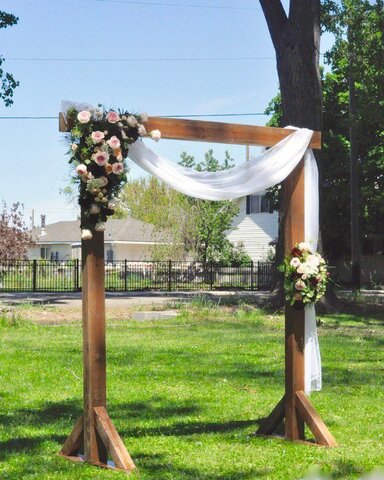 Wooden Wedding Arch
WOODEN WEDDING ARCH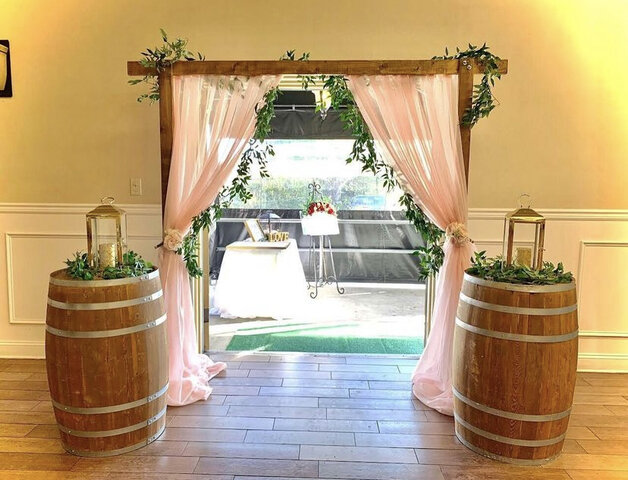 Our gorgeous Wedding Arch is a must for your special day. This beautiful Wooden Arch is aprrox.7ft H. x 7ft W. and will be the perfect compliment for your Wedding Day! This Wedding Arch it goes well with any theme/color Wedding and it looks absolutly amazing when set up outdoors, as well as indoors.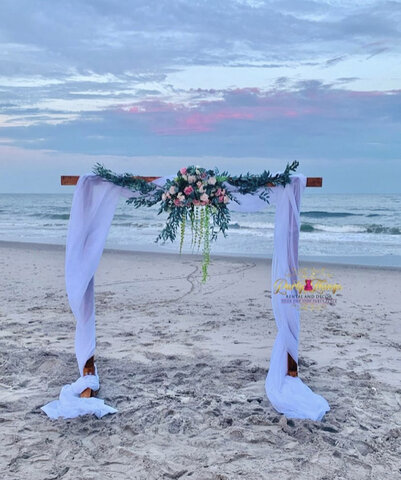 Rental price is for the Wooden Arch only ! The Flowers, Draping and any other decor on the pictures are rented separately! Please, call our office (609-541-8867 )before booking, if you need the Arch delivered to the beach, as there may be additional fee.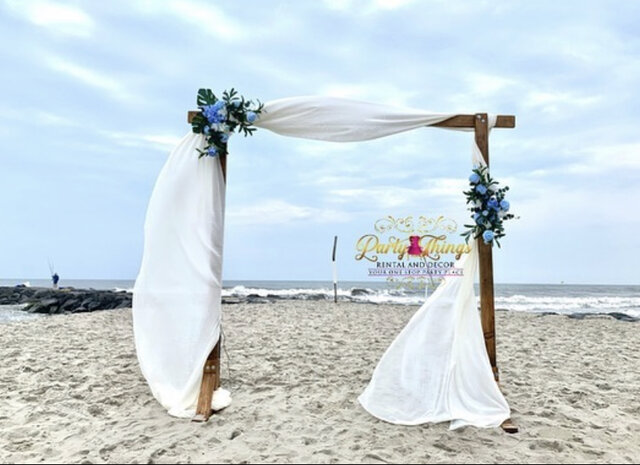 To Book our Wooden Wedding Arch or any other Rentals, simply select "ADD TO CART" and follow the instructions to complete your booking. Once you sign your contract and put a deposit down you will receive a confirmation email! We will call you 1-2 days prior to your event to confirm the time of delivery. It's just that easy!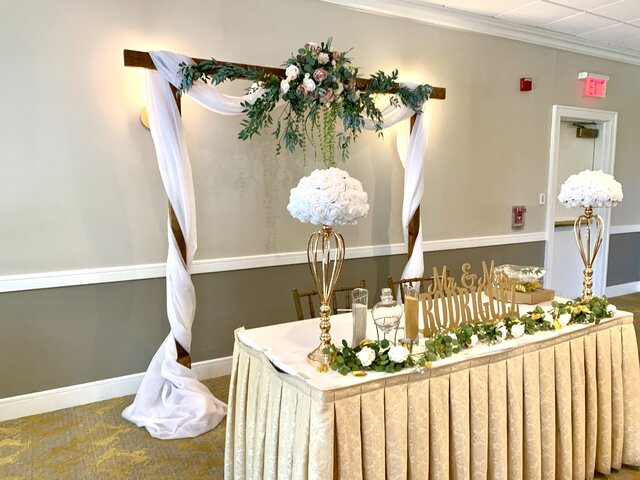 WE CAN NOT WAIT TO BE WORKING WITH YOU!