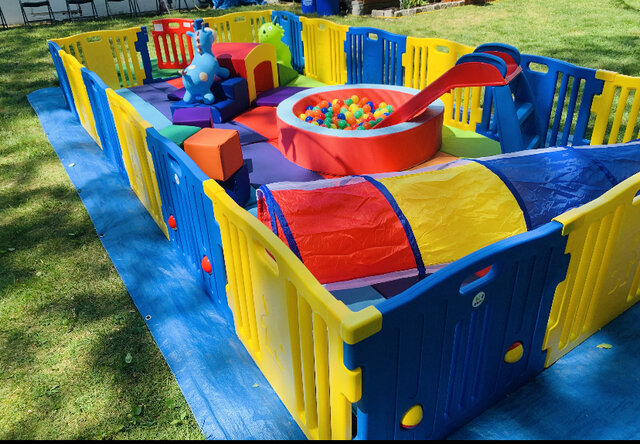 Soft Play Set
SOFT PLAY SET
Party Things Rental's Soft Play is the perfect combination of fun and safety for your infants and toddlers. Our colorful equipment is made of soft and durable vinyl covered foam, giving children the opportunity to safely explore, while socializing and developing their gross motor skills. Our Soft Play can be set up in 2 different ways - 1.) In area of approx. 6ft x 20 ft and 2.) In area of approx. 10ft x 13ft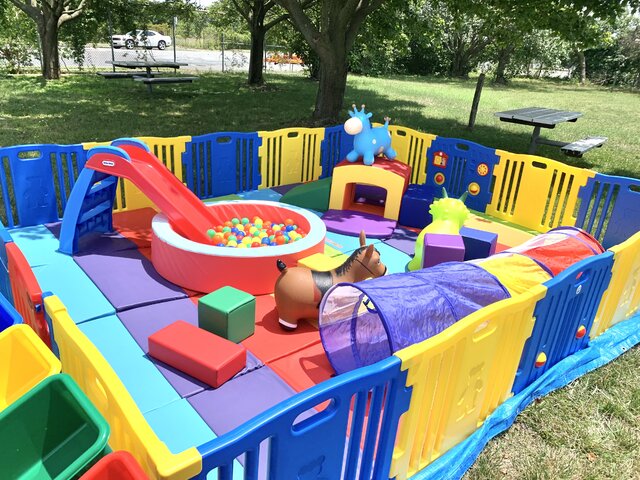 Our Soft Play is not only fun for the litle ones, but also has tons of benefits:
Play builds Imagination and Creativity

Play Fosters Cognitive Growth

Play Delivers Emotional and Behavioral Benefit

Play Improves Literacy

Play Encourages Greater Independence

Play Promotes Physical Fitness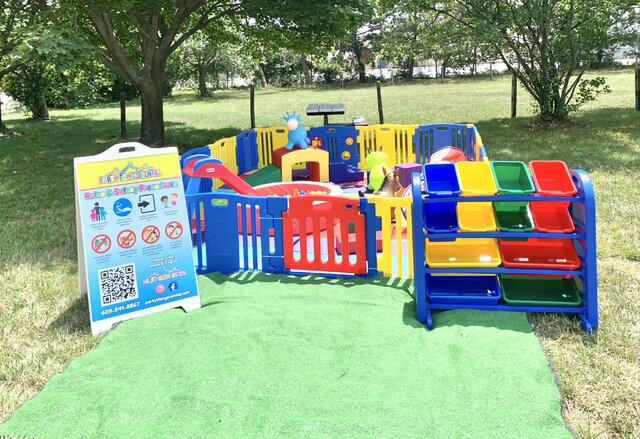 Our set up includes:
* Safety Gates
* Soft Play Mats
* Ball Pit with a Toddler Slide
* Grow-n-Learn Tunnel Climber
* 6 pcs Stack-a-Block Foam Construction Building Blocks
* Play Tunnel
* 3 pcs bouncy animals
* Shoe Storage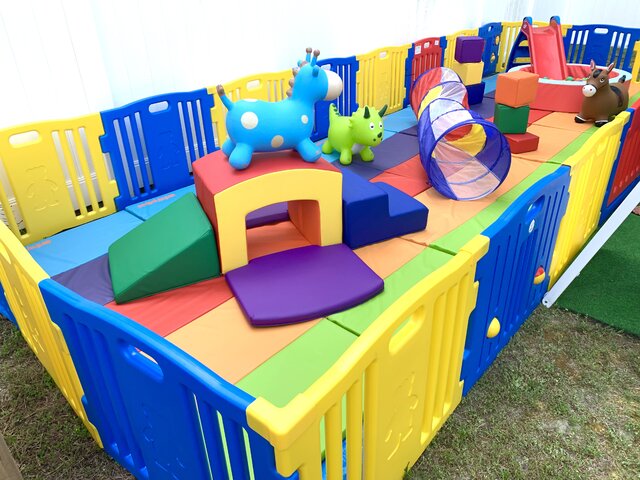 To Book our Soft Play or any other Rentals, simply select "ADD TO CART" and follow the instructions to complete your booking. Once you sign your contract and put a deposit down you will receive a confirmation email! We will call you 1-2 days prior to your event to confirm the time of delivery. It's just that easy!