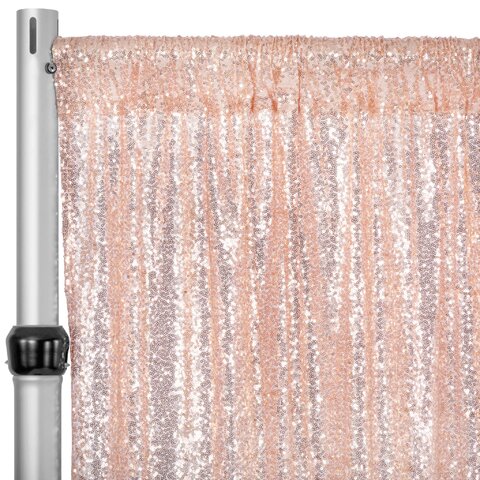 Sequin Drape - Blush/Rose Gold




$15.00

Please call 609-541-8867 to reserve this item

Measurements: 9ft H x 52" W
There are plenty of methods seasoned professionals and do-it-yourself brides use to add romantic elements to their event venue, yet none produces a transformation as dramatic as drapery.
Backdrops/Drapins are used in weddings, showers, birthday parties, fundraising galas, and corporate affairs. Hang multiple panels side by side for a seamless look, or use in a doorway or window to take any room from ordinary to extraordinary!
Please call us for more information as we have different colors and materials.