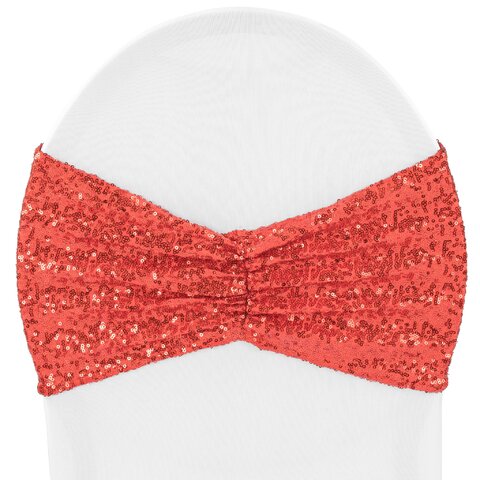 Red Rufflle Sequin Spandex Chair Band
Our Ruffle Sequin Chair Bands are the best option for your next event! They are absolutly gorgeous, super easy to place on the chair and it give a feel of luxure and elegance to any event.
Approx: 5 inch wide x 12 inch length (unstretched). Will fit chairs with back rest no larger than 16" wide.