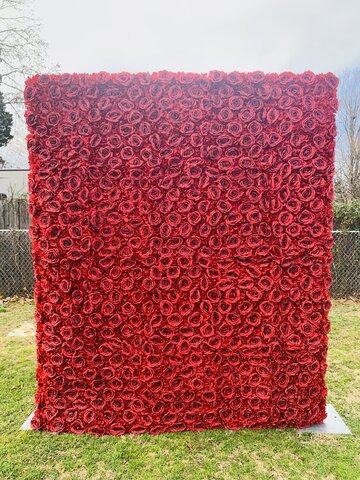 Red Flower Wall
FLOWER WALL
Our gorgeous Red Flower Wall will be the absolute show stopper at your next event. This beautiful Red Roses Flower Wall is 8ft High and 7.5ft Wide and will be a great addition to your Sweetheart Table, Photo Booth Area or behind your Candy Bar. This elegant Flower Wall can be used at so many different occasions - Weddings, Bridal Showers, Birthday Parties, Baby Showers, Graduations, Sweet Sixteens , Quinceaneras and much more.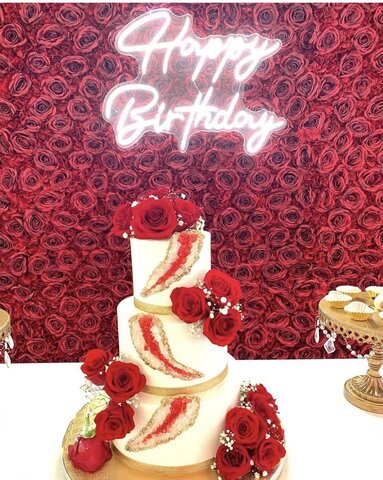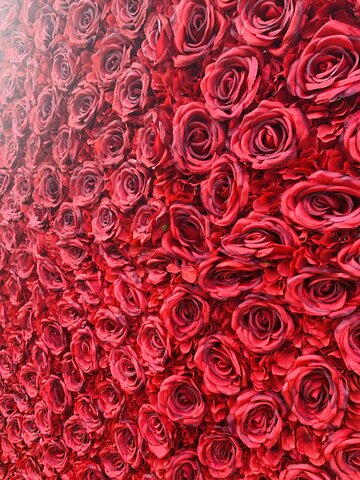 In addition to our beautiful Flower Wall we offer Special Occasion Signs for even bigger impact at your event. Our beautiful signs rental includes signs such as Bride To Be, Oh. Baby, Happy Birthday , Sweet 16 , Mis Quince. You can find them under the Event Decor Section.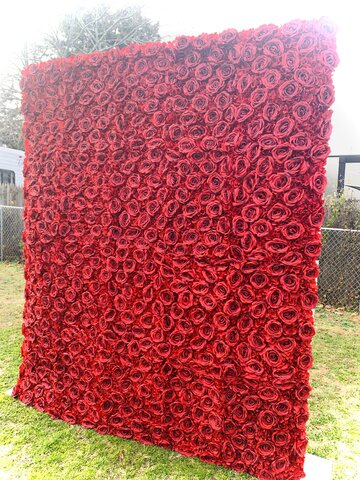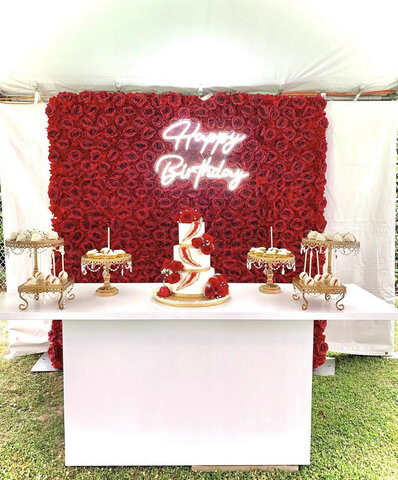 To Book our Flower Wall or any other Rentals, simply select "ADD TO CART" and follow the instructions to complete your booking. Once you sign your contract and put a deposit down you will receive a confirmation email! We will call you 1-2 days prior to your event to confirm the time of delivery. It's just that easy!