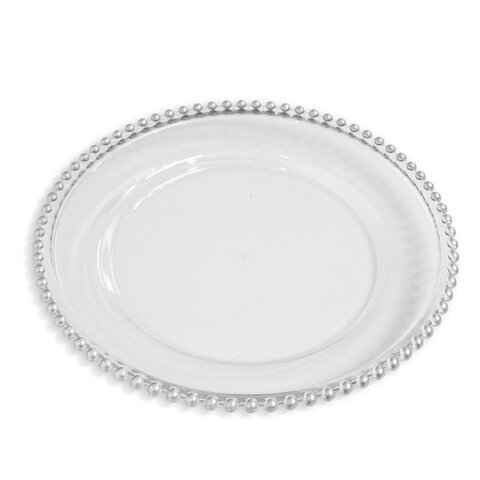 Acrylic Beaded 13" Round Charger Plate - Clear
A charger plate is a large, decorative base setting on top of which other dinnerware is placed during formal occasions such as catered events, weddings, upscale parties, banquets, or in fine dining restaurants.
Our Beautiful Clear Chargers will definitely transform your tables and make them look absolutely elegant and sophisticated!
Measurements:
Approx. 13" diameter
Important: For decoration purposes only! No direct food on the plates !